Westchester's Best Selection of Hair Accessories
---
When it comes to hair accessories, you won't do better than Change The Way I Look at The Salon. Whether you're looking for a special hair feather, a trendy hair clip or justr something to make you stand out from the crowd, we have a selection that will amaze you.
Not Just Hair Accessories
---
As well as a complete range of hair accessories, we also have a range of products that will make you look your best. We have hair dryers, flat irons, curling irons and ionic stablizers that will not only make your hair look great, it will make it feel great.
Classes
---
Learn how to use your accessories and products to the fullest. Our licensed hairdressers will do whatever it takes to make sure you know how to use every product you buy from us. Not only do we have professional products, equipment and accessories that you can't buy anywhere, we offer education that you can't buy at any price.
Special Occasions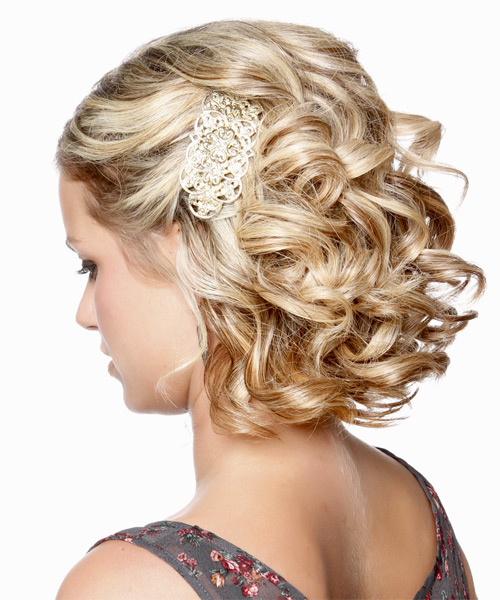 ---
If you're traveling out of town to a Bar Mitzvah, Wedding, Christening, Birthday, Holy Communication or other special event, we have the accessory you need to look perfect. If it's a religous or special item you need, let us know and we'll order it in for you.
Holly Confirmation
---
Make this event something you'll remember with a piece of hair jewelry that shows you care. We have a complete selection of items that will inspire and delight you.
Baptism

---
This is not an every day event. Looking the part is as important as being their. Choose a hair accessory that is subdues or stylish. It's up to you because we're here to help.
Black Tie
---
Making the right impression her is crucial. Whether it's forwork, charity or a personal event such as a wedding, school formal or college reunion, you definitely need something to complete your look. All of the advisiors at Change The Way I Look will make your event something to remember.
Wedding
.
---
If it's your wedding, everybody is looking at you. That special piece of hair jewelry can really complete your look. If you're attending, choose a stylish piece that adds joy to your outfit.
Prom
---
Every girl wants to look great for this once in a lifetime experience. After you've had you're hair done, putting a pin, broach or other item into your hair can turn a great look into a perfect look.
Sweet 15 "Quinceanera"
---
You only turn 15 once, so make it an occasion to remember with a piece of hair jewelry that doesn't have to cost the earth. A small investment here will look great in all your photos.
Sweet Sixteen
---
A significant event in every girl's life. The right outfit just won't cut it if your hair isn't perfect. Make sure your look is pretty with the right hair accessory.
21st Birthday
---
You may not remember this party, but ther'll be lots of photos to prove you were there. While the day after may not be pretty, you should definitely look great before the night begins. Call our consultants to find out what looks great in your hair.